To make the most out of the game, first you have to learn how to navigate the application and tame the Wand.
We will help you with the basics.
After that, you are on your own.
Navigate The Application
Most of the time, you won't need more than simple touch gestures to effectively move around the application. Controls are very intuitive and won't take long to familiarize with. In case you didn't buy the Wand, you will be able to cast spells by drawing spell glyphs during the combat.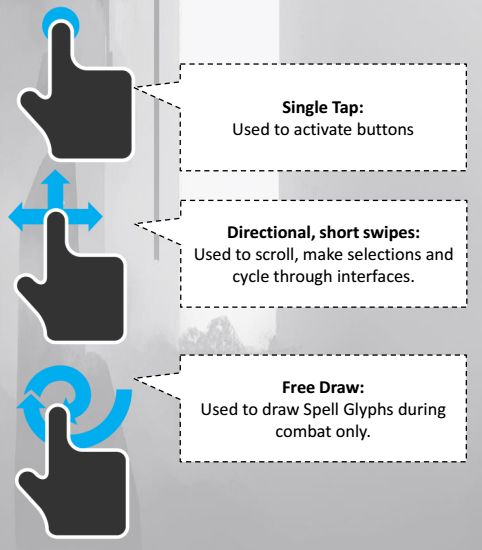 Tame The Wand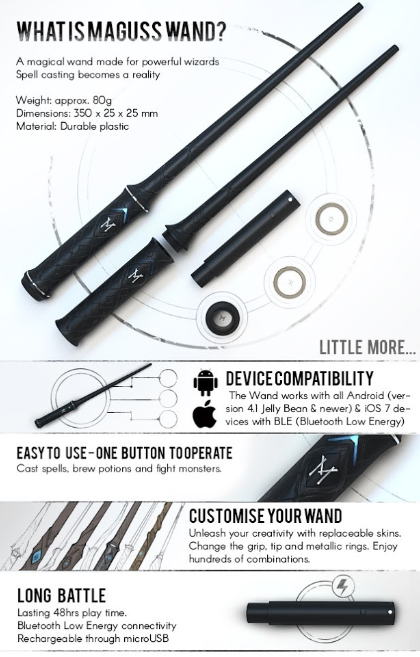 You will be guided on how to connect and pair a wand with a mobile device upon the start of the game.
After a brief tutorial, you are free to use the wand as you please.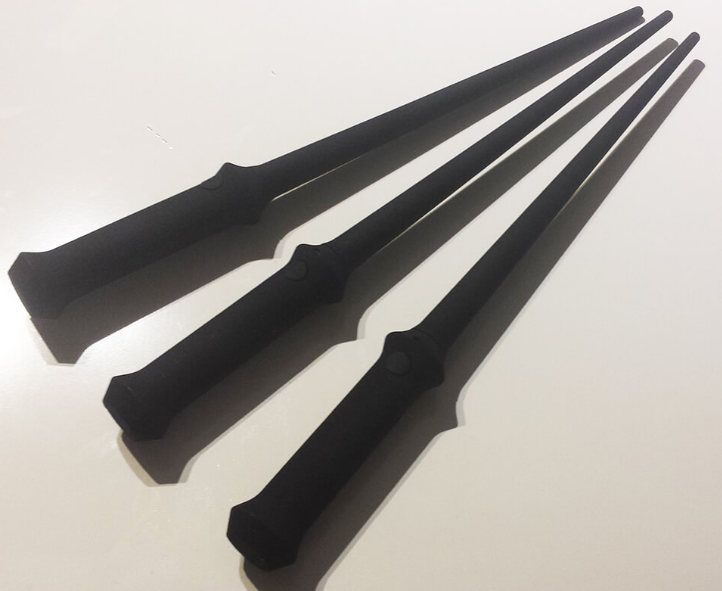 Each and every wand command (motion) must begin by first pressing and holding down the trigger button located on the wand itself. Once the motion has been completed, the wand's trigger button must then be fully released for the device to register the wand's command (motion) that was just performed.
The wand only is able to determine a command (motion) one input at a time. Each spell must be a separate sequence of hold, motion and release. The wand will not be able to determine or identify multiple spell motions in a single sequence of hold, motion and release. The wand will attempt to determine the closest spell motion matched, which may likely be the first spell motion gestured.