There is only so many battles you can fight. Take a break. Try Crafting!
First version of Maguss introduces Crafting as one of the main side activities you can do.
Find all the ingredients, mix them properly and wait for the final result.
Whether you need to chase away the fear or replenish health a proper potion can save your day.
In the next few paragraphs, you can find essential info on how to craft potions.
A potion requires three key things to be brewed:
1. A recipe
Recipe contains all information necessary for you to make a certain potion. It includes the name and an icon of a potion you are about to make, ingredients required and their quantity and a button which says CREATE.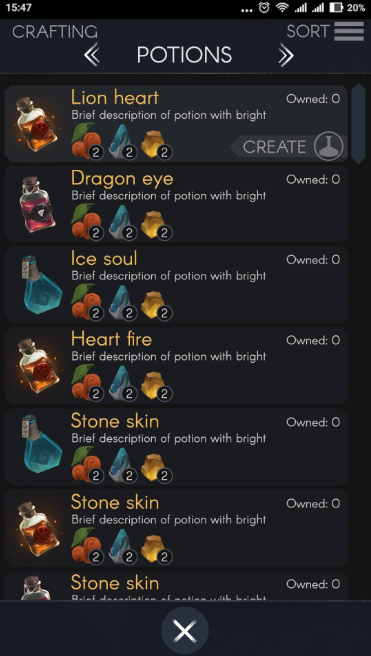 2. Ingredients
These are various components a player must have in their inventory to start crafting. If a player doesn't have enough of a certain ingredient which is required to make a potion the number on the repective ingredient icon turns red to indicate the lack of that item as well as the CREATE button being disabled.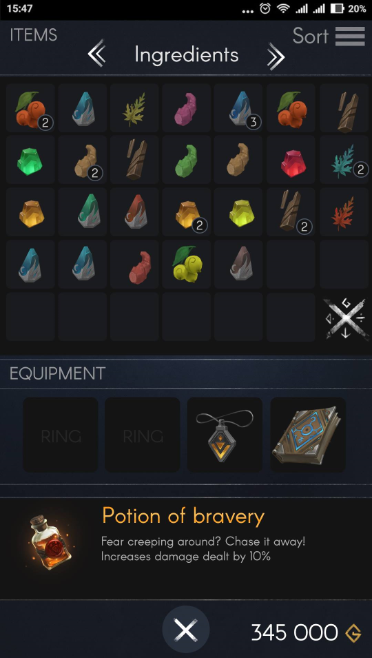 3. Interaction
Once the player begins the brewing process (after pressing CREATE button) all ingredients required are deducted from his inventory.
After that, player is asked to follow a sequence of motions/gestures displayed to successfully create the potion.
Failing to perform these motions/gestures will result in a weak potion or no potion at all.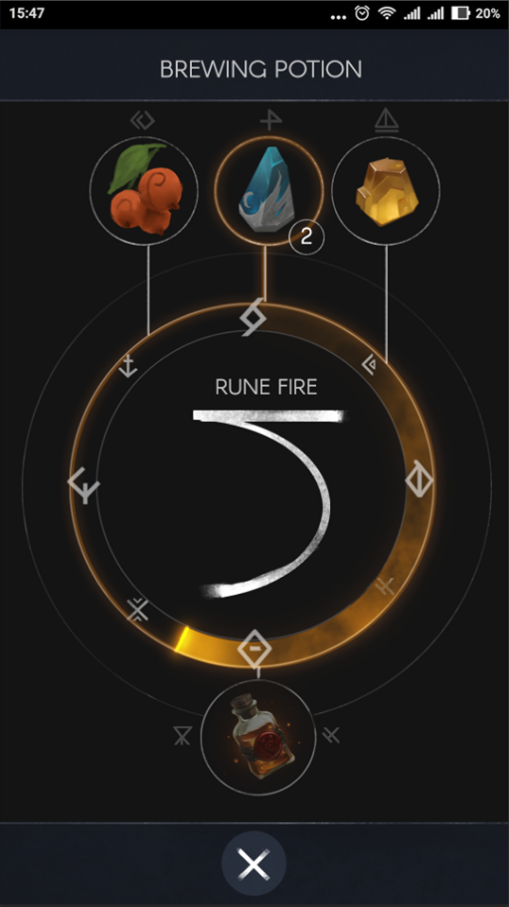 Completion
When the player has completed the interaction sequence, the potion result is displayed and the potion is then transferred to the player's inventory for use (if crafted successfully).
Ingredient Motions / Gestures
Each ingredient used in the potion also has a motion/gesture associated with it during the brewing process. The number of these entirely depends on the number of ingredients required by the potion.
Once CREATE is pressed, the player then must follow along in sequence to match the symbols shown.